Gynecomastia is first noticed in many men during their teenage at the time of puberty. This happens partly due to the hormonal changes that are a part of puberty. But once the gynecomastia sets it, rarely does it resolve on its own. It's a common misconception that gynecomastia in teenagers is temporary.
Many teenagers feel embarrassed with the chest swellings and have social and peer pressure-related issues that may affect their psychological outlook. In some cases, when they open up to their parents, they are falsely consoled saying that it's just fat and will go on its own in time. Even many family physicians underestimate the psychological implications and just suggest they work out.
It's very simple logic: With workouts, one can burn fat, but not breast tissue!
Play this YouTube video for more! Click the picture below!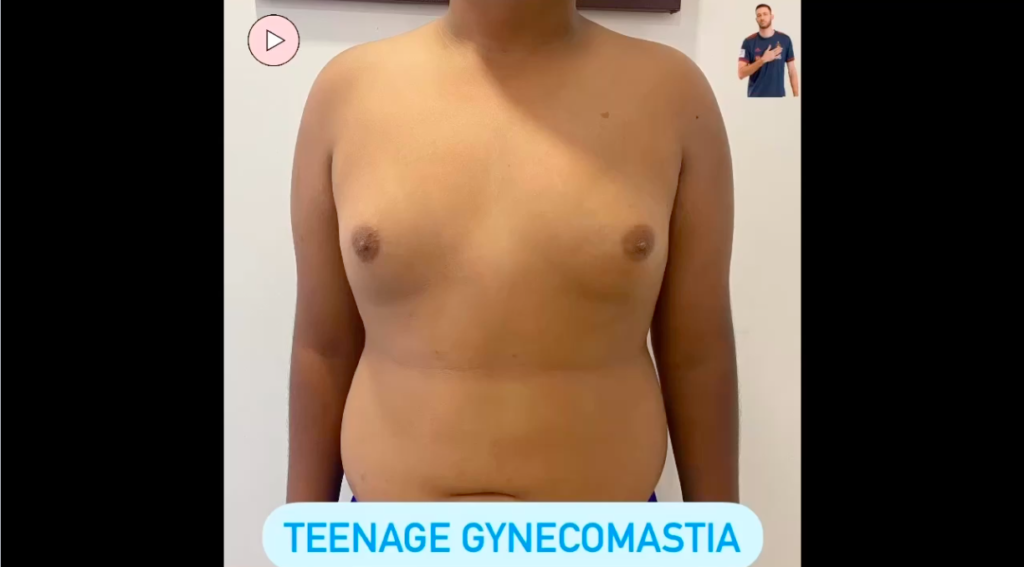 Worried about your chest shape?
Meet @dr.sreekar.harinatha
Dr Sreekar Harinatha is the Award-Winning surgeon to treat Gynecomastia with an experience of over 2000 such surgeries!

Why Dr. Sreekar Harinatha is the right surgeon for gynecomastia surgery?
✅ Dr. Sreekar Harinatha specializes in male breast gynaecomastia surgery in Bangalore
✅ Authored over 40 scientific publications
✅ Published a highly acclaimed book titled: 'The Male Breast: What you should know about Gynecomastia'
✅ The Gynecomastia surgery excellence center at Contura Clinic in Bengaluru is spearheaded by the world-renowned and best in class board-certified plastic surgeon Dr. Sreekar Harinatha who is a leading gynecomastia doctor.
✅ Dr. Sreekar's Award Winning Gynecomastia Surgery Technique is a fast and safe male plastic surgery performed by our experienced team and setup at Contura Clinic, Bangalore, India
✅ Experience in over 2000 Gynecomastia surgeries
✅ Experienced senior anesthetist always on board
✅ Dr Sreekar's Gynecomastia treatment surgery technique won the prestigious 'Best paper' Award in Taiwan IMCAS. Check our website (link in bio) for lots of before & after pictures and complete details! 📞 Schedule a consultation by calling 7022543542 📞
__________________________________

💻Details of the procedure are as follows:
✅Duration of procedure: 60mins
✅Duration of admission: One Day (Day care basis)
✅Return to work: 2days
__________________________________

📍 Contura Clinic, Kalyan Nagar, Bangalore
📱 Mobile: 7022543542
💻 conturacosmetic.com
📧 [email protected]
✅ Whatsapp: 7022543542
__________________________________